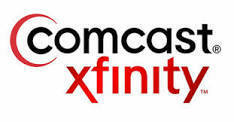 Dir 2, Software Dev & Engineering
About the Job
Summary
Responsible for providing strategic leadership and executive oversight to all aspects of the Software Development and Engineering department's projects and activities. Critical areas of responsibility include deliberate and effective attention to organizational development and overall delivery of high-quality software to meet business needs. Develops and implements strategies, project standards, and performance metrics. Works with Supervisors and Managers to ensure all applications meet project specifications and requirements. Provides leadership and direction for diverse and complex functions. Contributes to the development of the organization's business strategy. Interprets business strategy and develops organizational objectives to align with this strategy. Typically manages multiple teams of professionals.
Expectations for employees at all levels
-Understand our Operating Principles; make them the guidelines for how you do your job
-Own the customer experience - think and act in ways that put our customers first, give them seamless digital options at every touchpoint, and make them promoters of our products and services
-Know your stuff; be enthusiastic learners, users and advocates of our game-changing technology, products and services, especially our digital tools and experiences
-Win as a team; make big things happen by working together and being open to new ideas
-Be an active part of the Net Promoter System; a way of working that brings more employee and customer feedback into the company - by joining huddles, making call backs and helping us elevate opportunities to do better for our customers
-Drive results and growth
-Respect and promote inclusion and diversity
-Do what's right for each other, our customers, investors and our communities
Core Responsibilities
-Creates and drives strategies in alignment with the Company's overall vision and business goals.
-Actively own both the strategy and tactics related to the health of the organization under management and the overall growth of the people that comprise it
-Leads the Software Development and Engineering team in the development of new software and web applications, and leads the continued support for existing applications and applications in development. Oversees implementation initiatives, software updates, and drives the vision and establishment of consistent improvement in areas of technology and process.
-Works with Supervisors and Managers to ensure all deliverables adhere to deadlines, specifications, and budgets.
-Develops and implements performance metrics.
-Reviews and reports on project progress to leadership team.
-Prepares and manages budget(s) and financial targets.
-Communicates and establishes relationships with vendors and other functional areas of the business.
-Provides leadership and direction to department personnel from management to non-exempt employees.
-Consistent exercise of independent judgment and discretion in matters of significance.
-Regular, consistent and punctual attendance. Must be able to work nights and weekends, variable schedule(s) as necessary.
-Other duties and responsibilities as assigned.
Education Level
Bachelors Degree or Equivalent Field of Study
Computer Science, Engineering Certifications
Years of Experience Generally requires 12+ years related experience
Compliance
Comcast is an EEO/AA/Drug Free Workplace.
Comcast is an EOE/Veterans/Disabled/LGBT employer