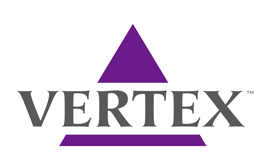 Director, Field- Mountain Region, State Government Affairs
Vertex Pharmaceuticals Inc (US)
Boston, MA
About the Job
The Associate Director, State Government Affairs Mountain territory - (WA, ID, MT, WY, ND, SD, NE, KS, NM) will be responsible for developing and implementing the company's state/regional government affairs and public policy strategy.  This position will work closely with several functional areas, including communications, policy, medical affairs, and commercial, to lead the company's public policy efforts and advance our company's goals. 
 
Key Responsibilities: 
• Developing, coordinating, and leading the company's state/regional public policy efforts; 
• Working collaboratively with communications, policy, medical affairs, and marketing departments to ensure that state public policy goals are aligned to meet company objectives and most effectively serve the needs of patients; 
• Analyzing and monitoring legislation, regulations, and political activity relating to issues that may impact Vertex; 
• Developing and maintaining high-level relationships with government officials, community leaders, advocacy groups, external organizations, and stakeholders to achieve Vertex goals; 
• Collaborating with and facilitating advocacy coalitions for specific public policy goals, including rare disease awareness and cystic fibrosis policy issues; 
• Developing as necessary written analyses, testimony and background materials in support of Vertex objectives; 
• Leveraging pre-existing relationships as well as facilitating partnerships with additional community-based organizations and coalitions to reach public policy and company goals; 
• In partnership with cross-functional partners, integrating Vertex's public relations objectives with the state/regional public policy strategy and identifying additional opportunities to increase rare disease awareness and disease burden awareness, especially around cystic fibrosis;
• Managing contract lobbyists and overseeing compliance with state laws for lobbyist registration, reporting and political contributions;
• Identifying and pursuing additional opportunities to advance our company's business objectives;
• Fulfilling other duties/projects as assigned;
• Exemplifying Vertex's core values in fulfilling these job duties.
 
Minimum Qualifications
• Minimum of seven to ten years current and relevant experience in state government affairs, state government or at a major trade association with significant direct lobbying experience;
• Demonstrated ability to build and sustain relationships with members of the legislature, administration and other government and community leaders;
• Significant knowledge of state legislative and regulatory systems;
• Demonstrated outstanding strategic planning, communication and presentation skills;
• Bachelor's degree required (advanced degree preferred) in science, law, government or public policy;
• Pharmaceutical or healthcare sector experience strongly preferred;
• A high level of energy and passion toward patients, science and public health;
• Proven teamwork and collaboration skills, with a demonstrated ability to interact and influence all levels of business;
• Detail-oriented, self-initiating, well-organized and capable of managing multiple projects simultaneously and independently;
• Demonstrated ability to think outside the box and develop innovative solutions;
• Strong understanding of the legal and regulatory environment along with demonstrated integrity on the job;
• A desire to work in the corporate culture of a highly innovative company aimed at redefining health, and transforming lives with new medicines.
#LI-NP1