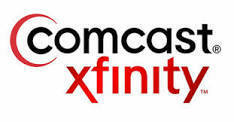 Director, Product Management
About the Job
Summary:
As the Director, Product Management on the electronic payments team, you will be responsible for enabling new and innovative payment methods at Comcast. The ideal candidate is an end-to-end product manager with a successful track record of: - Understanding market trends - Enabling new payment methods - Launching intuitive user experiences and products with a customer first mentality - Collaborating across a diverse group of stakeholders (e.g. Biz Dev, Legal, Technology, Accounting, Treasury, Risk/Compliance, Marketing, external partners, etc.)
Core Responsibilities:
- Partner with cross-functional teams and external partners to design, build, launch, and market new payment methods.
- Organize and drive features that deliver reliable payment and recurring billing experiences
- Use A/B Testing, analytics, market research, usability studies, and competitive analysis to drive decision making.
- Define and proactively monitor key performance metrics to support and inform product decisions.
- Engage in problem solving with analytics to determine trends and root causes.
- Partner with cross-functional teams in solving pain points for our customers (internal & external).
- Partner with Legal, Privacy, and Compliance teams to ensure the products we deliver are within regulatory boundaries.
- Identify new opportunities as well as maintain a full view roadmap of projects or iterations (including marketing and communications).
- Consistent exercise of independent judgment and discretion in matters of significance.
- Regular, consistent and punctual attendance. Must be able to work nights and weekends, variable schedule(s) as necessary.
- Other duties and responsibilities as assigned.
Minimum Required Skills/Qualifications:
- Minimum of a BS/BA is required, MBA or MS preferred
- Consumer ecommerce payments or related product management experience
- Good understanding of the payments landscape; trends, Network rules, transaction flows, reconciliation and reporting.
- Proven track record for building, launching, and maintaining high-scale, successful products
- Strong communication skills and ability to work effectively across cross-functional teams
- History of leading and executing in fast-paced, high-growth, uncertain environments
- Comfortable using data and analytics to inform product decisions
- Ability to influence cross-functional groups and drive action
Job Specification:
Education Level - Bachelors Degree or Equivalent
Field of Study - Finance
Years of Experience - Generally requires 10+ years related experience
Employees at all levels are expected to:
- Understand our Operating Principles; make them the guidelines for how you do your job
- Own the customer experience - think and act in ways that put our customers first, give them seamless digital options at every touchpoint, and make them promoters of our products and services
- Know your stuff - be enthusiastic learners, users and advocates of our game-changing technology, products and services, especially our digital tools and experiences
- Win as a team - make big things happen by working together and being open to new ideas
- Be an active part of the Net Promoter System - a way of working that brings more employee and customer feedback into the company - by joining huddles, making call backs and helping us elevate opportunities to do better for our customers
- Drive results and growth
- Respect and promote inclusion and diversity
- Do what's right for each other, our customers, investors and our communities
Comcast is an EOE/Veterans/Disabled/LGBT employer