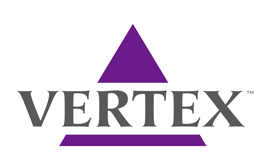 Experienced Medical Writer- 3 days in the office
Vertex UK Int'l HQ/R&D
Paddington, London
About the Job
We are looking for an experienced Medical Writer to work collaboratively in a fast-paced environment to support global clinical and regulatory documents within the cystic fibrosis therapeutic areas as well as support our growing pipeline.
The level of the position will depend on skills, capabilities, leadership and overall fit.
This role is based in London, Paddington with min 3 days in the office due to required partnership with other functions and potential people management responsibilities.
The Associate Director/ Principal Writer manages the overall operations of a team or major project and implements this through effective leadership. He/She provides guidance and leadership for document development for regulatory filings and coordinates the clinical sections of more complex regulatory submissions, including organization, content, and resource requirements. The Writer applies advanced technical expertise and develops solutions to complex problems, fosters interdisciplinary understanding, and integrates Medical Writing department activities with those of other departments.


KEY RESPONSIBILITIES:
Provide leadership related to the activities of the Medical Writing department
Collaborate with key stakeholders to ensure understanding of program strategy and the nature of medical writing services required to deliver on program objectives
Identify new technologies and initiatives related to the preparation of clinical documents, provide well-informed recommendations, and facilitate integration into department processes
Proactively anticipate risks, solve complex problems, and seek out and implement process improvements
Provide input to strategies and tactics for the Medical Writing department
Independently prepare clinical regulatory documents, including protocols, study reports, investigator's brochures, and sections of regulatory submission
Participate in developing key messages for complex clinical regulatory documents
Provide medical writing input for study designs and statistical analysis plans
Thoroughly analyze and critically interpret data to determine the best approach to composing each document
Provide expert review of documents
Proactively identify process and template improvements.
Provide expert-level input to cross-functional teams that work on standard operating procedures, process improvements, and integration of new tools and technologies
May train, mentor, and supervise staff in the Medical Writing department
Perform other duties as assigned.
Qualifications:
Superior written communication skills

Experience writing and editing clinical regulatory documents

Ability to analyze, interpret, and summarize moderately complex data

Broad understanding of drug development, clinical research, study designs, biostatistics, pharmacology, regulatory requirements, and medical terminology

Ability to manage project teams, form productive working relationships, and work through conflicts

Excellent project management and organizational skills

Ability to prioritize and manage multiple complex projects

Ability to complete work in a resourceful, self-sufficient manner and design alternative approaches to achieve desired results, with some guidance and mentoring on new or complex issues

Initiative and creativity in solving routine problems that affect multiple documents and in identifying and contributing to improvements in cross-functional process

Advanced computer skills related to word processing, templates, table/figure creation, literature searches, electronic review systems, and document management systems; can act as a resource for others for these tools

PhD (or equivalent degree) and strong relevant work experience.
Preferred qualifications:
Ph.D and strong relevant work experience working within Biotech and Orphan Drugs arena

.