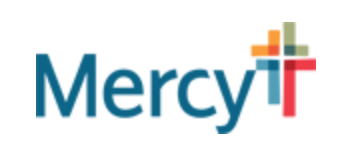 Health Info Svs Specialist
About the Job
We're a Little Different
Our mission is clear. We bring to life a healing ministry through our compassionate care and exceptional service.

At Mercy, we believe in careers that match the unique gifts of unique individuals – careers that not only make the most of your skills and talents, but also your heart. Join us and discover why Modern Healthcare Magazine named us in its "Top 100 Places to Work."

Overview:
Performing a variety of functions, as assigned: logs and processes release of information requests in a timely and compliant manner, ensures all requests have appropriate HIPAA compliant authorization, recognizes when to request assistance from supervisor when in receipt of court orders, maintains specific aspects of the Master Patient Index, performs merges and chart correction as trained when needed. Patricipates in phone and walk-in rotation as follows: Co-worker is to be available during daily assigned phone coverage. Co-worker is available to participate in walk-in rotation and completes walk-in requests timely, efficiently and treats walk-in customers with Mercy Signature Service. Participates in on-call rotation in order to provide the facility 24/7 access to an HIM Specialist when questions arise regarding record integrity and release of information issues; ensures that information is released only to authorized requesters; identifies and resolves operational problems; reconciles suspected inaccuracies in Master Patient Index (MPI) and works to maintain data integrity in the facility's MPI as trained; The Specialist performs duties and responsibilities in a manner consistent with our Mission, Vision, Values and with Mercy Service Standards.
Qualifications:
Experience: Previous Health Information Management experience in an acute care setting Previous experience with releasing confidential information.
Preferred Experience: Previous Health Information Management experience in an acute care setting. Previous experience with releasing confidential medical information. Previous experience as an HIM Associate.
Required Education: High school diploma or equivalent required.
Other: Ability to provide excellent customer service to the public and other customers to the department.
We Offer Great Benefits:

Day-one comprehensive health, vision and dental coverage, PTO, tuition reimbursement and employer-matched retirement funds are just a few of the great benefits offered to eligible co-workers, including those working 48 hours or more per pay period!
We're bringing to life a healing ministry through compassionate care.

At Mercy, our supportive community will be behind you every step of your day, especially the tough ones. You will have opportunities to pioneer new models of care and transform the health care experience through advanced technology and innovative procedures. We're expanding to help our communities grow. Join us and be a part of it all.

What Makes You a Good Match for Mercy?

Compassion and professionalism go hand-in-hand with us. Having a positive outlook and a strong sense of advocacy is in perfect step with our mission and vision. We're also collaborative and unafraid to do a little extra to deliver excellent care – that's just part of our commitment. If that sounds like a good fit for you, we encourage you to apply.