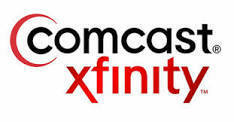 Inbound Sales Call Center Representative- Plymouth MI
About the Job
Job Summary:
Responsible for promoting and selling Company products and services that
are both current and emerging. Uses a consultative sales approach to
ensure our customers receive the best value. Must be customer-focused
individuals, able to communicate effectively and display a professional
and positive demeanor. Works on straight forward tasks using established
procedures.

Employees at all levels are expect to:

- Understand our Operating Principles; make them the guidelines for how
you do your job
- Own the customer experience - think and act in ways that put our
customers first, give them seamless digital options at every touchpoint,
and make them promoters of our products and services
- Know your stuff - be enthusiastic learners, users and advocates of our
game-changing technology, products and services, especially our digital
tools and experiences
- Win as a team - make big things happen by working together and being
open to new ideas
- Be an active part of the Net Promoter System - a way of working that
brings more employee and customer feedback into the company - by joining
huddles, making call backs and helping us elevate opportunities to do
better for our customers
- Drive results and growth
- Respect and promote inclusion and diversity
- Do what's right for each other, our customers, investors and our
communities
Core Responsibilities:
- Achieves or exceeds sales targets while interacting with new and
existing customers via telephone and selling Company products and
services.
- Demonstrates consultative sales techniques by using probing questions,
clarifying needs, overcoming objections and providing solutions that
fits the needs of the customer.
- Offers assistance to customers for non-sales-related calls to the best
of ability and seeks to transition it to a sale.
- Educates customers on the Company products, services, and experience
leveraging job aids and support materials as needed.
- Establishes rapport and promotes relationships by providing a unique
positive experience for each customer through personalizing sales
interaction.
- Consistently demonstrates professionalism and integrity with a warm
and friendly demeanor to customers and teammates.
- Exercises sound judgment within the scope of empowerment, and acts in
the best interest of both the customer and company.
- Demonstrates proficient use of soft skills, including active
listening, problem solving, and responding appropriately.
- Maintains expected performance levels in a dynamic and highly
competitive environment.
- Articulates the Company's competitive advantage while advocating for
our products, services, and packages.
- Interacts and communicates collaboratively within the sales group and
other groups, as appropriate, to provide a great customer experience.
- Navigates between multiple screens, databases and complex data entry
applications to accurately and quickly capture required information to
complete a sale.
- Acts as a team player committed to growth and development.
- Maintains excellent oral and written communication skills, with
demonstrated ability to articulate relevant information and directions
in an organized and concise manner.
- Consistently follows critical sales processes to ensure a great
customer experience.
- Must be able to wear telephone headset and manipulate objects such as
pen, keyboard, and mouse.
- Regular, consistent and punctual attendance. Must be able to work
nights and weekends, variable schedule(s) and overtime as necessary.
- Other duties and responsibilities as assigned.
Job Specification:
- High School or Equivalent
-
-
- Generally requires 0-2 years related experience.
Comcast is an EOE/Veterans/Disabled/LGBT employer