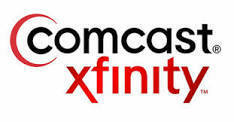 Manager, Fraud Mitigation
About the Job
Job Summary:
Responsible for prevention, detection, and investigation of fraud scenarios across all Cable businesses and operations. Keeps team apprised of emerging fraud trends/issues and performs analysis to identify fraud scenarios and the related operational/control weaknesses. Partners with Corporate/Division Security on fraud investigations. Designs, implements, and tracks appropriate remediation activities and provides reporting on fraud activity. May manage a team including exempt and non-exempt employees. Provides subject matter guidance to employees as required. Develops processes and procedures to drive department efficiencies. Assists in development and meeting of departmental budget.
Core Responsibilities:
- Operate either in a team or independently in performing detailed analysis to identify fraud scenarios and the related operational/control weaknesses.
- Drive horizontal and vertical communication across all Cable businesses and operations. Proactively engage Cable leadership on emerging fraud trends/issues.
- Partner with appropriate Cable leaders to organize and manage cross functional fraud teams.
- Prepare clear, fact-based, and well-organized observations/reports and supporting workpapers that reflect the investigative work performed and effectively support the conclusions reached.
- Identify and present meaningful internal control recommendations which can be implemented by management to prevent reoccurrence of issues.
- Knowledge and experience in crafting process flows and business requirements.
- Track and monitor the completion of management action plans.
- Develop and provide reporting to Cable leadership on fraud activity.
- Assist in the development of an internal fraud detection and prevention program inclusive of (i) development of entity-specific fraud risk assessments, (ii) development and implementation of fraud-specific data analytic procedures, and (iii) enhancement of audit programs and procedures to address fraud concerns.
- Consistent exercise of independent judgment and discretion in matters of significance.
- Regular, consistent and punctual attendance. Must be able to work nights and weekends, variable schedule(s) and overtime as necessary.
- Other duties and responsibilities as assigned.
Job Specification:
- Bachelor's Degree - Accounting, Finance
- CPA or CFE and Specialized training in investigation principles, fraud risk assessments, interviewing techniques, etc.
- Generally requires 6 - 9 years related experience.
Employees at all levels are expected to:
- Understand our Operating Principles; make them the guidelines for how you do your job
- Own the customer experience - think and act in ways that put our customers first, give them seamless digital options at every touchpoint, and make them promoters of our products and services
- Know your stuff - be enthusiastic learners, users and advocates of our game-changing technology, products and services, especially our digital tools and experiences
- Win as a team - make big things happen by working together and being open to new ideas
- Be an active part of the Net Promoter System - a way of working that brings more employee and customer feedback into the company - by joining huddles, making call backs and helping us elevate opportunities to do better for our customers
- Drive results and growth
- Respect and promote inclusion and diversity
- Do what's right for each other, our customers, investors and our communities
Comcast is an EOE/Veterans/Disabled/LGBT employer