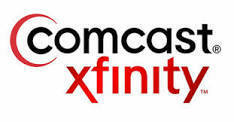 About the Job
Job Summary:
Comcast's X1:Engineering group is looking for a passionate QA Manager to help lead the automated and manual testing efforts for our APIs that drive our Video entertainment applications in Comcast. This role will primarily be responsible for leading the daily and overall work processes within the QA team, adhering to the quality standards set forth by the wider organization and recommending/implementing improvements where necessary, and closely collaborating with the Product and Development teams in the Philadelphia/London offices. The ideal candidate will have a strong interest in helping to validate API services that allow millions of customers to access and watch recorded, on demand, and live video content on X1 Set top box, iOS, Android, Web, Roku and Smart TV.
Core Responsibilities
- Manage a team of QA engineers including career planning, coaching and mentoring
- Prioritize and delegate incoming testing work during app release cycles
- Effectively lead the team to develop test cases/scenarios as per requirements outlined
- Effectively triage, prioritize, and test fixes for bugs found during development cycles (and occasionally in production)
- Work with the Dev team to understand and contribute to requirements and test cases for new features
- Develop mock tests to validate error handling and resiliency of the APIs
- Lead the team to execute performance scripts to measure speed and reliability of the APIs
- Analyze and suggest improvements to testing process, defect tracking, and test case management
- Investigate patterns of issues being reported by customers and trending in analytics data in order to reproduce problems and get them addressed
- Benchmark and recommend improvements to API performance across features
- Frequently review customer feedback and ratings for potential defects, areas for improvement, or positive sentiments of a release/feature
Attributes for Success
- BS/MS degree in Computer Science, Engineering or a related subject
- 9+ years of professional experience in Software QA industry
- 4-5 years of experience using industry standard API tools such as Behave, REST-Assured, Soap, Postman etc.,
- High regard for test case maintainability
- Performance testing experience using LoadRunner, Jmeter etc., is a plus
- Experience testing REST API services
- Adaptable, takes ownership, committed to deadlines and willingness to work in a fast-paced environment
- Ability to lead a small team directly in the attributes for success
- Must have excellent interpersonal and communications skills
- Regular, consistent and punctual attendance. Must be able to work
nights and weekends, variable schedule(s) as necessary.
- Other duties and responsibilities as assigned.
Job Specification:
- Bachelors Degree or Equivalent
- Engineering, Computer Science
- Generally requires 6-9 years related experience
Comcast is an EOE/Veterans/Disabled/LGBT employer