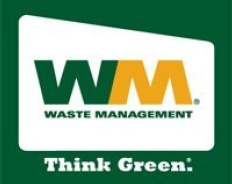 Part Time Site Workers $7.25 + P/T Benefits!
WASTE MANAGEMENT
Sumter, SC
About the Job
Equal Opportunity Employer: Minority/Female/Disability/Veteran
Are you looking for a part-time position to supplement your income?  Have customer service experience?  Do you like work that allows you to be outdoors?  Do you have experience working in a physically intensive position?  If this sounds like you we would like to meet you to discuss the
Part time Convenient Site Worker positions for Clarendon and Sumter Counties.
About Waste Management
Waste Management (WM), a Fortune 250 company, is the leading provider of comprehensive waste and environmental services in North America. We are strongly committed to a foundation of operating excellence, professionalism and financial strength.  WM serves nearly 25 million customers in residential, commercial, industrial and municipal markets throughout North America through a network of collection operations, transfer stations, landfills, recycling facilities and waste-based energy production projects.
Benefits
At Waste Management, each eligible employee receives a competitive compensation based on experience.  Site workers can participate in the 401K and have some paid personal days.  The pay for this position is $7.25/hr.  
Please note that benefits may vary by site.
 What do Convenient Site Workers Do?
As a convenient site worker you essential duties and responsibilities to successfully complete your job include but are not limited to the following:
You are responsible for receiving and collecting refuse at your assigned convenience site.  This is a physical position.  You will gather and carry containers from convenience site customers and dump refuse from containers into appropriate bins. As a convenient site worker you will gather separated recycling materials and dump them into appropriate recycling bins at the convenience site.  You will also assist with loading, unloading and cleaning garbage trucks at the convenience site as necessary.  You also will start the hoisting device that raises waste bins attached to the rear of truck as necessary. You will perform other duties as directed at the convenience site.  You will work 29 hours a week and your shifts will be between 7A-7P on a rotating schedule.
Qualifications
The requirements listed below are representative of the qualifications necessary to perform the job.
· Convenient site workers must be able to work shifts between the hours of 7A -7PM.  Two 12 hour shifts and One 5 hour shift.

·  Experience in a position that required similar physical workdays preferred.  

·  Customer service experience a plus.

·  Demonstrated record of steady work history a plus.

· All offers are contingent upon passing pre-employment checks.



Work Environment
Listed below are key points regarding environmental demands and work environment of the job. Reasonable accommodations may be made to enable individuals with disabilities to perform the essential functions of the job.
This position is based in Clarendon and Sumter Counties, SC.

 

Interviews will take place at the Sumter Waste Management.

 

Required to use motor coordination with finger dexterity (such as keyboarding, machine operation, etc.) part of the work day;
Required to exert physical effort in handling objects less than __ pounds occasionally;
Required to be exposed to physical occupational risks (such as cuts, burns, exposure to toxic chemicals, etc.) occasionally;
Required to be exposed to physical environment which involves dirt, odors, noise, weather extremes or similar elements most of the work day;
Normal setting for this job is: refuse convenience site in Clarendon County. 
If this sounds like the opportunity that you have been looking for, please click "Apply." 
"This position is subject to a background check for any convictions directly related to its duties and responsibilities.  Only job-related convictions will be considered and will not automatically disqualify the candidate."