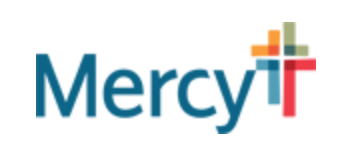 About the Job
We're a Little Different
Our mission is clear. We bring to life a healing ministry through our compassionate care and exceptional service.

At Mercy, we believe in careers that match the unique gifts of unique individuals – careers that not only make the most of your skills and talents, but also your heart. Join us and discover why Modern Healthcare Magazine named us in its "Top 100 Places to Work."

Overview:
Patient Flow Coordinator will work with the Endoscopy inpatient area physicians and staff to ensure patients are scheduled for procedures in an efficient manner. The Coordinator will work with the Nurse Practitioners, charge nurse and supervisor to facilitate procedures and flow of inpatient and outpatient cases. The Flow Coordinator may also have additional duties to assist in equipment processing, transferring patients, and some direct patient care.

Qualifications:
Experience: One year experience in a clinic setting beneficial or two years in a public contact position.
Required Education: Medical office training beneficial. Education necessary to communicate effectively in written and verbal form. Knowledge of business office procedures, medical terminology and procedures beneficial. Must have computer knowledge, typing skills and knowledge of basic math. Knowledge of Excel programs beneficial.
Certifications: BLS certification required
We Offer Great Benefits:

Day-one comprehensive health, vision and dental coverage, PTO, tuition reimbursement and employer-matched retirement funds are just a few of the great benefits offered to eligible co-workers, including those working 48 hours or more per pay period!
We're bringing to life a healing ministry through compassionate care.

At Mercy, our supportive community will be behind you every step of your day, especially the tough ones. You will have opportunities to pioneer new models of care and transform the health care experience through advanced technology and innovative procedures. We're expanding to help our communities grow. Join us and be a part of it all.

What Makes You a Good Match for Mercy?

Compassion and professionalism go hand-in-hand with us. Having a positive outlook and a strong sense of advocacy is in perfect step with our mission and vision. We're also collaborative and unafraid to do a little extra to deliver excellent care – that's just part of our commitment. If that sounds like a good fit for you, we encourage you to apply.
Mercy has determined this is a safety-sensitive position.  The ability to work in a constant state of alertness and in a safe manner is an essential function of this job.