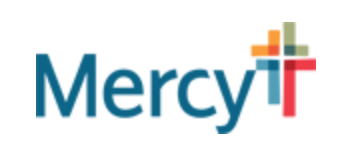 Physical Therapy Assistant
About the Job
We're a Little Different
Our mission is clear. We bring to life a healing ministry through our compassionate care and exceptional service.  
We don't believe in jobs at Mercy, we believe in careers that match the unique gifts of unique individuals; careers that not only make the most of your skills and talents, but also your heart.
At Mercy, you'll feel our supportive community every step of your day, especially the tough ones. We're a team and love working that way. That team is expanding, and we currently have exceptional opportunities to help our communities grow.
Overview
Under the general supervision of department management and the direct supervision of Staff Physical Therapists, will administer a variety of therapeutic modalities, exercises and procedures. Will also assist in: medical records, upkeep of department appearance and equipment, and provide any support help needed for improved department functioning. May also be responsible for the routine day to day operation and maintenance of the pool and its programs. Performs related duties as assigned.
Qualifications:
Because you're committed to excellence, you understand the importance of being properly prepared for your role at Mercy. That's why you'll bring to your role the right set of qualifications:
Education: Associates degree from accredited program. (Exception: grandfathered license from State of Missouri.)
Licensure: State of Missouri Physical Therapist Assistant license.
Experience: Beneficial (Pool Management beneficial).
Certifications: Must have a current American Heart Association Healthcare Provider card or complete a course with in their probationary period.
Other: Skills, Knowledge, and Abilities: Modalities, General Massage and Soft Tissue Application, Joint ROM. Knowledge of progressive resistive exercise. Abilities: Clinical and Critical thinking, Problem Solving. Working Conditions, Mental and Physical Requirements: Clinical setting with continual standing, constant thinking. Physical demands are attached plus push at 40 lbs., pull 60 lbs., and grip up to 50 lbs., pinch up to 15 lbs., kneel, crouch, and crawl minimally. Equipment Used: May occasionally work with office equipment; i.e. copy machines, telephones. Must demonstrate competency in equipment used for the delivery of modalities. Physical Agent Modalities, Cybex, Isokinetic Equipment, Computer for electronic documentation, and Medical Exercise Training Pulley Systems.
We'll Support You at Work and Home
Our foundations are built on dignity and respect. Modern Healthcare Magazine named us as a "top 100 places to work." We go out of our way to help people feel welcomed.  We offer day-one comprehensive health, vision and dental coverage, PTO, tuition reimbursement and employer-matched retirement funds to benefit-eligible co-workers, including those working 48 hours or more per pay period!
What Makes a Good Match for Mercy
Compassion and professionalism go hand-in-hand with us, along with exceptional quality care. Having a positive outlook and a strong sense of advocacy is in perfect step with our mission and vision. We're also collaborative and are not afraid to do a little extra to deliver excellent care – that's just part of our commitment. If that sounds like a fit for you as well, we encourage you to apply.
Mercy has determined this is a safety-sensitive position.  The ability to work in a constant state of alertness and in a safe manner is an essential function of this job.