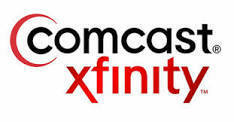 Principal Software Engineer, Video Platform
About the Job
Job Summary:
Billions of requests. Millions of Users. Come be part of Comcast's Experience Video Platform team! Our team designs, builds, and operates the APIs that power the Xfinity and Sky Video experiences. Reliability and performance at this scale require sophisticated information systems to be made simple.
We are looking for an engineer who is able to listen to Users, understand technical requirements, collaborate on solutions, and deliver technology services in a high velocity, dynamic, "always on" environment. As a member of our team you will work with other engineers to produce critical applications & infrastructure and the tools and processes that enable our systems to scale at a rapid pace. One day might involve creating an API that returns a customer's channel lineup or performance tuning of a Java web application; the next may be building tools to enable continuous delivery or infrastructure as code.
Our goal as an organization is to design, build, and scale the distributed systems that back the products that delight our customers. Our team values inclusiveness, collaboration, personal growth, and fun!
Technology Snapshot
Java, Linux, AWS, Containers, Microservices, Spring, Reactor, Redis, Splunk/ELK, TerraForm, Concourse CI/CD
Responsibilities
The Principal Software Engineer will provide technical expertise and guidance within our cross-functional project teams. You will work closely with other Engineers and Product Managers to build high quality, resilient products.
- Design, build, and scale sophisticated high-volume server-side applications and frameworks.
- Write elegant, testable and maintainable code.
- Produce technical designs and documentation at varying levels of granularity depending upon the needs of the particular project.
- Participate in weekly knowledge sharing sessions, semi-annual Lab Weeks, and scrum ceremonies.
Desired Qualifications
- Software development experience in Java, with an understanding of the Spring Framework and RESTful architectures.
- Familiarity with cloud computing concepts (eg. AWS, GCP, Azure, Cloudfoundry, OpenStack).
- An understanding of the HTTP protocol and associated caching techniques.
- Knowledge of reactive coding patterns and frameworks is a plus (eg. Reactor, Spring WebFlux).
- Strong technical written and verbal communication skills.
- A sense of ownership, initiative, and a love of learning!
- Regular, consistent and punctual attendance. Must be able to work
nights and weekends, variable schedule(s) as necessary.
- Other duties and responsibilities as assigned.
Job Specification
- Bachelor's degree in Engineering or Computer Science or a related field, or relevant work experience.
- Computer Science, Engineering
- Generally requires 11+ years related experience
Comcast is an EOE/Veterans/Disabled/LGBT employer