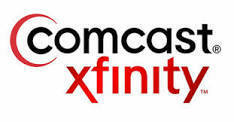 Product Manager, Reliability Engineering
About the Job
Job Summary:
Our mission in Reliability Engineering (RE) at Comcast is simple: Use innovative software and tools to transform operations in order to improve the performance of our network and products for our residential and business customers. We are on a journey to redefine how people, process and technology come together to build the vital capabilities enabling premier business and technology operations. At the core of this transformation are the products the RE Innovation team builds to support ITSM and ITOM processes, customer troubleshooting and enablement.
The incumbent will be intimately familiar and working closely with end-users, engineering teams, design teams, and process teams to craft and deliver functionality that best meets the needs to serve both the customer and employee experience. Understanding and embracing both the authority of Agile Product Owners and the servant leadership model for personnel who are not direct team members is vital on this team. In addition, clearly communicating and empowering the team around a unified vision and being able to pull from technical, hands on experience with software development and networking.
Core Responsibilities:
We're looking for an individual who exhibits the following qualities:
Product Mentality. Respects the value of data-centric product development. Is passionate about decision-making and learning through experimentation. Collaborates tightly with design and engineering to deliver innovative and immersive outstanding product solutions.
Communicates effectively. Sets and communicates product strategy and direction through the definition of objective and key results, crafting the message for partners and providing insights in a clear, useful way.
Customer Centric. Embraces the customer's perspective when defining user journeys and story maps to identify underlying business needs, recognize trends and anticipate future needs.
Tech Savvy. Loves technology and software development. Has the curiously to learn how it works and why it works that way.
Confidence. Openly shares perspectives and is comfortable proposing new insights and processes.
Motivated. Understands the impact of a highly-satisfied, excited user base and is passionate about crafting the best experience possible for them.
Know your stuff. Is a hardworking learner, user and advocate of our groundbreaking technology.
Leader With Vision. Has the ability to view the "big picture" of challenges impacting the customer experience, including the technical, functional, and process considerations, to creatively define solutions to those challenges.
Standout Colleague. Willing to roll up your sleeves to resolve design issues, test software, assist with go-live challenges, and do what is needed to get across the finish line.
Job Specification:
Bachelors' Degree or Equivalent
Information Sciences, Technology
Generally requires 7-11 years related experience
Qualified candidates should have 5-8 years of experience in a product manager or product owner role.
Experience in creating a strategic vision and road mapping, crafting interaction design, and managing usability testing, and setting success metrics.
Experience in a fast-paced Agile software development environment working with software engineering teams.
Experience writing user stories and organizing a backlog based on transparent priorities.
Experience in the Cable / Telecommunications Industry. Specifically, with customer premise equipment (cable modems), network technologies, and communication standards & protocols (DOCSIS, SNMP).
Experience writing software and building cloud based solutions
Experience in process design across business and technology functions.
Experience with data analysis, including collection and analysis of KPIs across products.
Excellent written and verbal communications skills.
Strong organizational skills and an attention to detail.
Preferred Graduate degree in Computer Science, Management Information Systems, or MBA.
Preferred Cable / Telecommunications industry experience
This position is ineligible for visa sponsorship. To be considered for this role, you must be legally authorized to work in the United States and not require sponsorship for employment now or in the future.
Comcast is an EOE/Veterans/Disabled/LGBT employer