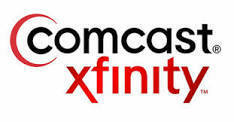 About the Job
As a member of the Video Acquisition and Compression Technology team, you are instrumental in delivering cutting edge video distribution technology. You will be provided with an opportunity to work with the top video and network technology vendors in the world as Comcast focuses on being the 1st in the industry to deliver the latest and greatest experience to our customers. To ensure that you have the tools to do your job effectively, we make sure that you have full access to the latest and greatest tools and test equipment in our state of the art facility.
Are you passionate about digital media, entertainment, and software services? Do you like big challenges and working within a highly motivated team environment?
As a member of the Video Acquisition and Compression Technology team for Comcast, you will be instrumental in leading the strategic direction of the physical technical space that is used to deliver video to the entire Comcast footprint. The VACT team is a new, small and fast-moving team of world-class experts who are innovating in end-to-end video delivery. We are a team that thrives on big challenges, results, quality, and agility. You would be a part of the team that delivers video in every format to the end user – from cDVR, to QAM delivery as well as VOD and TV Everywhere. To ensure that you have the tools to do your job effectively, we make sure that you have full access to the latest real-time and offline analysis tools in our state of the art facility.
Who does the Project Engineer work with?
Project Engineers work daily with the Video Acquisition and Compression Technology Team as well as with the variety of on-site vendors that have a technical presence in our facilities. We provide Tier 3 operations support to the 24/7 Technical operations teams and work closely with the network engineering and operations teams.
What are some interesting problems you'll be working on?
In this role, you will have exposure to any and all issues that can arise within the Video Acquisition and Compression Technology team. We are the team that is instrumental in solving complex video and networking issues that come in from anywhere, whether escalated from a customer, or from other teams within Comcast that we partner with.
Where can you make an impact?
You'll be working with the best and brightest minds in Comcast to roll out the video delivery infrastructure that will power the next generation of television. Success in this role is characterized by a higher speed to market, with fewer customer-facing defects and outages.
Responsibilities:
Uses in-depth engineering skills and knowledge to design and solve complex video and data transmission systems that include video compression, fiber optic, RF, and IP distributions.

Creates system architecture, design and specifications within engineering projects and initiatives.

Work with other members of cross-functional teams, joint ventures, third party vendors and Company Product Managers and Marketing teams to deliver quality products, in a timely fashion, that meet defined requirements

Understand key business drivers and apply the knowledge of internal/external business issues to improve products and services

Interpret internal/external business issues and recommend solutions based on best practices and proven technologies

Work with the product development and operations teams to define technical and operational requirements that accompany existing products

Recommends new resources to management and utilizes resources to solve complex video and data problems.

Documents results of applied work processes and practical application of technical standards. Reports results to management. Recommends innovative solutions.

Utilizes resources to solve moderate mpeg and data problems and recommends new resources to management.

Sets the tone and pace for work performance within project groups and impressionable Engineering staff.

Works closely with broadcast and technical operations staff on system design and configuration.

Mentors team members.

Occasional travel.

Consistent exercise of independent judgment and discretion in matters of significance.

Regular, consistent and punctual attendance. Must be able to work variable schedule as necessary.

Other duties and responsibilities as assigned.
Preferred Skills & Requirements
Education
Bachelor's degree and 5+ year's relevant experience in transmission/distribution engineering and methodology
Technologies
Video Compression

MPEG-2, MPEG-4, HEVC, J2K & Adaptive Bitrate Transcode

Reliable UDP Transport

SCTE35 2012/13

SCTE 2022-06

ESNI / ESAM

Multicast experience

Scripting (UNIX Shell, Perl, Python, etc.)

Database Management/Operation

Virtualization Technologies – ESXi, KVM, Proxmox

HW Deployment Management Tools (PXE) – Foreman, Vaquero, Cobbler, Spacewalk

Operating System Deployment – CentOS, Debian, Windows Server

Provisioning/Configuration Management Tools – Ansible, Puppet

Strong proficiency in VISIO

CCNA preferred
Aptitudes
Strong project management experience

Excellent communication skills

Great design and problem-solving skills

Willing to take ownership of problems and see them through to resolution

Comfortable working a fast-paced agile environment
About Comcast VACT (Video Acquisition and Compression Technology)
VACT (Video Acquisition & Compression Technology), is a division within Comcast's Technology and Product Division and spun out from IP Video. Comcast Interactive Media is based in downtown Denver & Centennial, CO. We are a cloud-based, IP video infrastructure that's been built to deliver a broad mix of on-demand video, live TV streams and an assortment of other digital media to an array of connected devices in the home.
Comcast is an EOE/Veterans/Disabled/LGBT employer