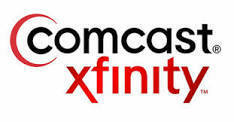 About the Job
Job Summary:
Responsible for outbound telephone calls to residential or commercial
customers for the purpose of prospecting leads/upgrading current
customers, promoting products and services, and closing all sales from
new sales to sales to existing customers.

Employees at all levels are expect to:

- Understand our Operating Principles; make them the guidelines for how
you do your job
- Own the customer experience - think and act in ways that put our
customers first, give them seamless digital options at every touchpoint,
and make them promoters of our products and services
- Know your stuff - be enthusiastic learners, users and advocates of our
game-changing technology, products and services, especially our digital
tools and experiences
- Win as a team - make big things happen by working together and being
open to new ideas
- Be an active part of the Net Promoter System - a way of working that
brings more employee and customer feedback into the company - by joining
huddles, making call backs and helping us elevate opportunities to do
better for our customers
- Drive results and growth
- Respect and promote inclusion and diversity
- Do what's right for each other, our customers, investors and our
communities
Core Responsibilities:
- Makes outbound calls to existing customers to sell products such as
High Speed Internet, CDV, or Video service as well as displays a strong
on focus on goal achievement and results.
- Generates prospective customers through cold calling and closes sales
generated by cold calling by displaying excellent verbal and written
skills.
- Qualifies and follows up with sales leads.
- Keeps up-to-date with industry knowledge, as well as the competitive
posture of the Company. Maintains a thorough knowledge of Company
products/services.
- Informs customers of new services available.
- Contacts customers to check quality of services, to discuss past due
bills, or to verify installation dates.
- Demonstrates strong influencing skills with customers, influencing
them to purchase products and services.
- Manages customer interactions by resolving issues and managing
communication.
- Regular, consistent and punctual attendance. Must be able to work
nights and weekends, variable schedule(s) and overtime as necessary.
- Other duties and responsibilities as assigned.
Job Specification:
- High School or Equivalent
-
-
- Generally requires 0-2 years related experience
No Footer