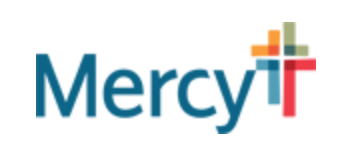 About the Job
We're a Little Different
Our mission is clear. We bring to life a healing ministry through our compassionate care and exceptional service.

At Mercy, we believe in careers that match the unique gifts of unique individuals – careers that not only make the most of your skills and talents, but also your heart. Join us and discover why Modern Healthcare Magazine named us in its "Top 100 Places to Work."

Overview:
The RN Provides direct and indirect patient care services that meet the psychological, physical and general aspect of care; utilizes the nursing process in planning care; meets the communication and education needs of patient and family; provides care that reflect initiative and responsibility indicative of professional expectations. Maintains regularity agency requirements; nursing and hospital policies, procedures and standards. Communicates and performs duties in a professional, positive, and assertive manner congruent with our mission, values and Mercy Service Standards. Communicates with physicians and other team members about changes in patients condition, and is able to respond quickly and accurately to changes in condition or response to treatment. Additionally, is able to perform general nursing duties in other departments with adequate supervision. Is responsible for supervising and monitoring activities of licensed practical nurses, technicians, and other support staff. Performs duties and responsibilities in a manner consistent with our mission, values, and Mercy Service Standards.
Qualifications:Licensure: Current AR Registered Nurse license or compact state license if living outside of Arkansas.
Education: High school diploma or equivalent. Graduated from an accredited school of nursing.
Experience:
Certifications: Current Basic Life Support or acquire within 60 days of hire. ACLS, or acquire within one year of hire. PALS preferred.
Other: Ability to hear and read effectively. Ability to read, write and communicate effectively in English. Ability to navigate effectively in many computer systems. Ability to work in a team focused environment. Ability to work in a rapid-paced work environment. Ability to work independently. Good problem-solving skills. Ability to provide quality bedside patient care.
Preferred Education:
Preferred Licensure:
Preferred Experience: Two years current inpatient, acute care hospital experience. 
Preferred Certifications:
Preferred Other: Additional languages preferred.
We Offer Great Benefits:

Day-one comprehensive health, vision and dental coverage, PTO, tuition reimbursement and employer-matched retirement funds are just a few of the great benefits offered to eligible co-workers, including those working 48 hours or more per pay period!.
We're bringing to life a healing ministry through compassionate care.

At Mercy, our supportive community will be behind you every step of your day, especially the tough ones. You will have opportunities to pioneer new models of care and transform the health care experience through advanced technology and innovative procedures. We're expanding to help our communities grow. Join us and be a part of it all.

What Makes You a Good Match for Mercy?

Compassion and professionalism go hand-in-hand with us. Having a positive outlook and a strong sense of advocacy is in perfect step with our mission and vision. We're also collaborative and unafraid to do a little extra to deliver excellent care – that's just part of our commitment. If that sounds like a good fit for you, we encourage you to apply.
Mercy has determined this is a safety-sensitive position.  The ability to work in a constant state of alertness and in a safe manner is an essential function of this job.