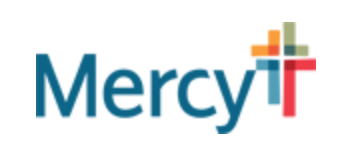 About the Job
We're a Little Different
For more than 140 years, we've carried out Christ's healing ministry as St. Anthony's Medical Center, delivering compassionate care to area residents. Today, as Mercy Hospital South, we continue that legacy.  Mercy Hospital South is the third-largest medical center in the St. Louis metropolitan area.  Our team offers advanced medical treatment in several specialties, including acute rehabilitation, cardiology, maternity services, oncology/cancer care, orthopedics, neurology/stroke, surgery and emergency medicine.
Our mission is clear. We bring to life a healing ministry through our compassionate care and exceptional service.
At Mercy, you'll feel our supportive community every step of your day, especially the tough ones. We're a team and love working that way. We have opportunities for nurses who are inspired to pioneer new models of care and want to transform the healthcare experience. Work with advanced technology and innovative procedures. Be state of the art, and never stop exploring. We're expanding to help our communities grow, offering an exceptional opportunity to join our team.
Level II Trauma, Level I Stroke and STEMI
We Offer Great Incentives
Shift Differential Pay.

BSN Differential for those applicants who have completed a BSN program.

RN to BSN Bridging Program to assist in obtaining your BSN (up to $16,000).

Up to $2,000 annually for Tuition Reimbursement.

RN Loan Forgiveness Program to aide in paying off your RN student loan debt.

Up to $5,000 per year over a period of 4 ½ years ($20,000 cap).

Must graduate within the past 12-months of beginning employment with Mercy to qualify.
Because you're committed to excellence, you understand the importance of being properly prepared for your role at Mercy. That's why you'll bring to your role the right set of qualifications:
 Position Qualifications
We require a nursing degree from an accredited school.

RN License in the State of Missouri or must obtain within 90 days of your graduation date.

Must have a current Basic Life Support (CPR) certification through the American Heart Association.
We'll Support You at Work and Home
Getting respect doesn't come easy in healthcare. Modern Healthcare Magazine named us as a "top 100 places to work." We go out of our way to help people feel welcomed. We offer day-one comprehensive health, vision and dental coverage, PTO, and employer-matched retirement funds, even to part-time employees. We're proud to provide tuition reimbursement to help you grow and learn new skills.
What Makes a Good Match for Mercy
Compassion and professionalism go hand-in-hand with us. Having a positive outlook and a strong sense of advocacy is in perfect step with our mission and vision. We're also collaborative and are not afraid to do a little extra to deliver excellent care-that's just part of our commitment. If that sounds like a fit for you as well, we encourage you to apply.
Please email Hanh.Campe@mercy.net with additional questions.
Mercy has determined this is a safety-sensitive position.  The ability to work in a constant state of alertness and in a safe manner is an essential function of this job.