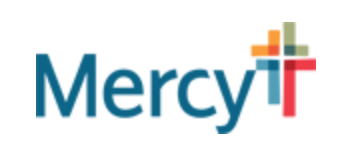 RN New Graduate - Learning Center (Spring 2020 grads)
About the Job
New Graduate Nurses Apply Here!
Please click here for additional information regarding Mercy OKC's unique Learning Center experience.
Available To Spring 2020 Graduates 
Our application questions provide you an opportunity to tell us the units for which you'd like to be considered.The following departments have openings for new graduates:
Ortho/Neuro

General Medical-Surgical - North Campus

General Medical-Surgical - South OKC Campus

Cardio/Pulmonary/Renal

Oncology 
Start dates
Start dates for new graduate RNs are weekly throughout the year. You start orientation as a licensed RN eligible to practice in Oklahoma.
Incentives and benefits
Up to $20k loan repayment for recent RN graduates

At least 24 hours of PTO (frontload) available after department orientation

Tuition Reimbursement up to $2,000 annually for continuing education

Shift differential 3.25 evenings/4.00 nights/4.00 weekends

Annual certification pay - primary and secondary

Health/Dental/Vision available after 1 day

Click Here to learn about additional benefits
We're a Little Different
Our mission is clear. We bring to life a healing ministry through our compassionate care and exceptional service.
At Mercy, you'll feel our supportive community every step of your day, especially the tough ones. We're a team and love working that way. We have opportunities for nurses who are inspired to pioneer new models of care and want to transform the healthcare experience. Work with advanced technology and innovative procedures. Be state of the art, and never stop exploring. We're expanding to help our communities grow, offering an exceptional opportunity to join our team.
Position Qualifications:
We require a nursing degree from an accredited school.

You'll also need a current RN license in our state.

Basic life support training should be completed in 90 days with advanced training required at certain intervals.
We'll Support You at Work and Home
Getting respect doesn't come easy in healthcare. Modern Healthcare Magazine named us as a "top 100 places to work." We go out of our way to help people feel welcomed. We offer day-one comprehensive health, vision and dental coverage, PTO, tuition reimbursement and employer-matched retirement funds to benefit-eligible co-workers, including those working 48 hours or more per pay period!
What Makes a Good Match for Mercy
Compassion and professionalism go hand-in-hand with us. Having a positive outlook and a strong sense of advocacy is in perfect step with our mission and vision. We're also collaborative and are not afraid to do a little extra to deliver excellent care-that's just part of our commitment. If that sounds like a fit for you as well, we encourage you to apply.
Assesses the condition of patient and/or significant other in a timely, consistent and systematic manner. Documents objective and subjective data according to policy.
1.1 Initiates nursing assessment, performs orientation to room and unit, notifies physician of admission, and obtains admitting orders, within one hour of admission if charge nurse unavailable for assessment.
1.2 Completes assessments for each assigned patient every shift and more frequently as indicated by the patient's clinical condition.
1.3 Utilizes LPN's, Nurse Assistants/Technicians, and other appropriate health care workers in data gathering functions of the nursing assessment.
1.4 Includes information obtained from the patient and/or significant others in the assessment. Documents clearly and concisely initial and ongoing assessment data about the patient in the permanent record.
1.5 Assesses and appropriately documents the educational needs and learning abilities of the patient and/or significant others during the admission and subsequent assessments in the computerized care plan.
1.6 Notifies patient's appropriate physician when changes in assessment occur.

Develops an outcome oriented plan of care that reflects the patient's actual or potential health problems.
2.1 Formulates plan of care within 8 hours of admission and revises it every shift as needed. Initiates care plan for patients being cared for by L.P.N.'s.
2.2 Assures that the plan of care includes identified problems, and/or nursing diagnosis, nursing interventions, and goals/ outcomes with target dates. Involves patient and/or significant others in decisions regarding care.
2.3 Assures that the plan of care is based on patients' current problems, congruent with the medical plan of care, and incorporates preventive, therapeutic, rehabilitative, palliative, and comfort nursing interventions.
2.4 Prioritizes care delivery according to the patients' needs and unit activities.
2.5 Collaborates with other health care providers to revise the plan of care, including discharge planning.
2.6 Demonstrates the ability to obtain and interpret information in terms understandable to the adult and geriatric patient.
2.7 Plans care based on knowledge of changes associated with aging in the adult and geriatric patient population.

Implements the plan of care to achieve the identified outcomes for the patient according to policy and procedure.
3.1 Provides professional nursing care to an assigned group of patients according to the prescribed plan of care.
3.2 Assists with and/or performs procedures including but not limited to the nursing unit skills checklist.
3.3 Delegates tasks to LPN's and unlicensed health care providers according to their documented competencies.
3.4 Demonstrates ability to provide care and information based upon physical, psycho/social, cultural, safety and other age-related factors for the adult/geriatric patient.
3.5 Perform hourly rounding in conjunction with the nursing staff.

Evaluates effectiveness of services provided.
4.1 Evaluates patient/significant others responses to care and/or education; determines and documents progress towards achievement of outcomes every shift.
4.2 Evaluates patient/significant others' understanding of information provided or skills taught.
4.3 Evaluates the effectiveness of discharge plans for meeting the needs for continuing care.

Demonstrates effective and accurate verbal, written and electronic communication.
5.1 Creates a positive climate for communications.
5.2 Maintains the confidentiality of patient, staff, and hospital information from written, verbal, electronic sources.
5.3 Communication is timely, accurate, concise, complete, and appropriate.
5.4 Utilizes constructive problem solving techniques to promote change and deal with issues. Follows established channels for addressing issues, concerns and problems.
5.5 Documentation of the Nursing Process is completed according to organizational policies and procedures.
5.6 Maintains relevant knowledge of hospital forms, and completes in a timely, accurate and complete manner.

Participates in unit and organizational activities.
6.1 Participates in at least 75% of staff meetings.
6.2 Participates in Process Improvement activities such as data collection, in-services, and meetings as appropriate.
6.3 Participates in a hospital committee, special project or service (i.e. preceptor to student or new coworker, care management) as requested.

Demonstrates effective patient safety techniques
7.1 Complies with JCAHO patient safety goals. Adheres to OSHA standards regarding appropriate safety regulations and procedures.
7.2 Utilizes safe techniques for patient mobility.
7.3 Complies with medication administration as per hospital policies and procedures.
7.4 Performs patient hand offs utilizing patient safety tools both from shift to shift and interdepartmentally.

Demonstrates professional conduct and development.
8.1 Uses current knowledge achieved through research, evidence based practice or educational activities to enhance or improve clinical practice or patient care.
8.2 Establishes goals and objectives with each annual performance appraisal, and provides evidence of goal attainment from previous evaluation period.
8.3 Completes Hospital and nursing competency within 3 months of employment and annually within required time frame, submits to Nurse Manager/ Education Coordinator.
8.4 Maintains hospital property and the hospital environment in a safe, clean and intact condition per MHC policy and procedure.
8.5 Accepts responsibility as charge nurse as indicated.
8.6 Maintains knowledge base required to provide professional standard of care.
Mercy has determined this is a safety-sensitive position.  The ability to work in a constant state of alertness and in a safe manner is an essential function of this job.