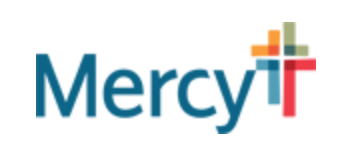 About the Job
We're a Little Different
Mercy Hospital Washington is an acute care hospital offering comprehensive medical, surgical, obstetric and pediatric services. The only Level III Trauma Center between St. Louis and Jefferson City, Mercy offers an experienced medical staff that is specially trained in trauma care.
We Offer Great Incentives
Shift Differential Pay.

BSN Differential for those applicants who have completed a BSN program.

RN to BSN Bridging Program to assist in obtaining your BSN (up to $16,000).

Up to $2,000 annually for Tuition Reimbursement.

RN Loan Forgiveness Program to aide in paying off your RN student loan debt.

Up to $5,000 per year over a period of 4 ½ years ($20,000 cap).**

Must graduate within the past 12-months of beginning employment with Mercy to qualify.

RPulPull Pay

What We Need from You
We require a nursing degree from an accredited school.

RN License in the State of Missouri. New graduates must obtain within 90 days of graduation date.

Must have a current Basic Life Support (CPR) certification through the American Heart Association.
We're a Little Different
Our mission is clear. We bring to life a healing ministry through our compassionate care and exceptional service. 
Having a positive outlook and a strong sense of advocacy align with our mission and vision. We're collaborative and commit to delivering excellent care. Our focus is on providing a unique and personalized experience for those we serve.
When applying please keep in mind…
You will be required to complete an Online Assessment which consists of 100 questions. You are only able to take the online assessment once so please give yourself plenty of time.
Mercy has determined this is a safety-sensitive position.  The ability to work in a constant state of alertness and in a safe manner is an essential function of this job.