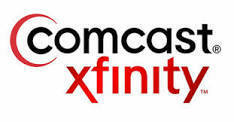 Senior Analyst, Compliance
About the Job
Senior Analyst, Compliance
Summary Description
We are looking for a passionate, collaborative, and experienced Sr Analyst to join our dynamic team in the Cable Legal Department's Compliance Organization. This role will report to the Director, Compliance and will support Comcast Cable's compliance programs by working with the business to identify, interpret, and ensure compliance with federal and state regulatory requirements with an emphasis on data analysis.
Job Responsibilities:
-Works with Corporate and Cable Legal teams to identify, interpret, and document regulatory compliance requirements and the methods by which they will be achieved.
-Determines operational compliance objectives by studying business functions, gathering information, evaluating output requirements.
-Formats, imports, cleans, transforms, or manipulates data from disparate sources with the purpose of understanding or making conclusions from the data for decision-making purposes.
-Produces a variety of reports, graphs, summaries, and presentations that convey analytic results.
-Conducts regular audits of data and operational procedures to identify and resolve errors.
-Pulls and analyzes data from relational databases using numerous statistical/database manipulation techniques.
-Monitors internal compliance controls and remedies failures.
-Constructs workflow charts and diagrams; studies system capabilities and writes specifications
-Improves compliance controls by studying current practices, designing modifications, and implementing them.
-Completes assessments of business processes and documents the following: problem statements, process flows, gap analyses, and recommendations.
-Monitors project progress, tracks activity, resolves problems, publishes progress reports and recommends actions.
Core Responsibilities:
-Leads analysis and design of existing and new business processes that span multiple areas of the organization, including Customer Operations, Sales Operations, Marketing, Training, Finance and Legal.
-Develops scalable processes to support and benefit the Company's architecture vision.
-Deconstructs technical concepts and metrics to facilitate process development.
-Helps to define success metrics for each new system or process and establishes a plan to track, monitor, and measure the success of those metrics.
-Completes assessments of business processes and documents each of the following areas: problem statements, process flows, gap analyses, and solution recommendations.
-Develops repeatable, and thus scalable, plans and processes in order to speed time to market and improve operational efficiency.
-Interacts closely with matrixed cross-functional teams (both field and corporate) in order to secure alignment.
-Diagnoses, corrects, and documents issues, risks, and problems using Quality Assurance (QA) practices.
-Consistent exercise of independent judgment and discretion in matters of significance.
-Regular, consistent and punctual attendance. Must be able to work nights and weekends, variable schedule(s) as necessary.
-Other duties and responsibilities as assigned.
Skills and Experience Required:
-Bachelors Degree or Equivalent
-Generally requires 5-7 years related experience
-Analytical
-Self-starter, problem solver
-Accurate / Attention to Detail
-Strong Work Ethic
-Excellent written and verbal communication skills
Employees at all levels are expected to:
-Understand our Operating Principles; make them the guidelines for how you do your job
-Own the customer experience - think and act in ways that put our customers first, give them seamless digital options at every touchpoint, and make them promoters of our products and services
-Know your stuff - be enthusiastic learners, users and advocates of our game-changing technology, products and services, especially our digital tools and experiences
-Win as a team - make big things happen by working together and being open to new ideas
-Be an active part of the Net Promoter System - a way of working that brings more employee and customer feedback into the company - by joining huddles, making call backs and helping us elevate opportunities to do better for our customers
-Drive results and growth
-Respect and promote inclusion and diversity
-Do what's right for each other, our customers, investors and our communities

Comcast is an EOE/Veterans/Disabled/LGBT employer