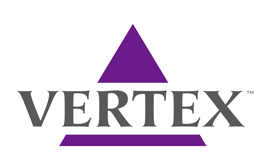 Senior ServiceNow Systems Analyst II
Vertex Pharmaceuticals Inc (US)
Boston, MA
About the Job
The Senior ServiceNow Systems Analyst II will develop partnerships with our process owners, business partners and Global Information Services (GIS) to understand their needs and to recommend, design and manage the implementation of new solutions on the ServiceNow platform. 
Major responsibilities include: gathering requirements/user stories, solution design and development, project management and collaborating with our off-shore team on enhancements, patching, releases and small projects.  The Senior Systems Analyst II will contribute to platform upgrades, patching, enhancements and some production support and maintenance.
The Senior Systems Analyst is adept at all stages of the systems development life cycle, including: requirements definition, solution design, development, unit testing, user acceptance testing, validation and production support.
Vertex currently uses the following ServiceNow modules and features: ITSM: Service Portal, Incident, Problem, Request, Change, Knowledge and Service Level Agreements, HRSD: Employee Service Portal, Case and Knowledge Management, GRC: Audit Management, Policy and Compliance, ITBM: Project Portfolio Management, Demand and Enhancements, Custom applications, Reporting and Dashboards, and Vendor applications (Nuvolo).  Vertex also plans to continue expansion of the platform, including Human Resources, Custom Applications, IT Business Management and mobile.
KEY RESPONSIBILITIES:
B.S. Degree and 4+ years of relevant work experience
2+ years direct experience in supporting ServiceNow core modules
Lead additional module and feature implementations of ServiceNow solutions, including requirements gathering, process modeling and gap analysis/mitigation
Influence and consult with (pros, cons and risks) business partners on all key technical decisions during project delivery
Design ServiceNow integrations and work with ServiceNow, business partners and technical teams, including off-shore, for implementation
Stay current on new ServiceNow features/releases and unused module functionality to drive platform expansion and adoption
Work with Internal Controls, audit support teams, Quality and Testing and Validation teams as needed, to meet SOX/GxP

regulatory/validation

and change management requirements
Act as liaison to testing/validation team and Quality.  Other GxP activities include: maintaining the configuration workbook, functional requirements document, data validation scripts and traceability for out of the box functionality
Provide guidance and oversight to the off-shore technical team on implementation projects, enhancements, production support and maintenance activities
Provide end user technical and functional support for the ServiceNow platform by working with a team of internal and external developers to ensure appropriate standards are adhered to
Research and apply available ServiceNow hotfixes, patches and upgrades while ensuring configurations and customizations function as expected. Work with business partners to plan timing, testing and communication of these activities
Perform day to day support, administration and maintenance of the ServiceNow Platform
REQUIRED SKILLS:
Working knowledge of basic configurations such as Business Rules, Client Scripts, Script Includes, Access Controls, Notifications and Workflows
Experience with building custom applications
Knowledge of web-based development technologies, specifically – JavaScript, Ajax, HTML, Angular & CSS
Experience working on Web Services integrations such as REST, JSON & SOAP and working in a SAAS Environment
Working & implementation experience with Service Portal
Functional knowledge of Project Management, Agile and SDLC Methodologies
Strong skills/experience with Incident Management, Change Management, Configuration Management, Service Request, Asset Management, Knowledge Management, Project & Demand Management
Strong communication, interpersonal and collaborative skills
Solid analytical and problem-solving abilities
Self-motivated

PREFERRED EDUCATION AND EXPERIENCE:
Pharmaceutical industry experience/working in a validated environment is a plus
Knowledge of or experience with IT Operations Management, Human Resources Service Delivery, Nuvolo Enterprise Asset Management and/or Security Operations products is a plus