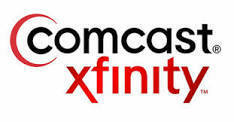 About the Job
Summary
Corporate Treasury is responsible for all capital formation activities including bank and public debt financing as well as debt compliance, corporate liquidity, investments and risk management related to the company's financial activities. Assists management on the Treasury team in its responsibilities. Has in-depth experience, knowledge and skills in their own discipline. Will generally determine own work priorities. Acts as a resource for colleagues with less experience.
Employees at all levels are expect to:
- Understand our Operating Principles; make them the guidelines for how you do your job
- Own the customer experience - think and act in ways that put our customers first, give them seamless digital options at every touchpoint, and make them promoters of our products and services
- Know your stuff - be enthusiastic learners, users and advocates of our game-changing technology, products and services, especially our digital tools and experiences
- Win as a team - make big things happen by working together and being open to new ideas
- Be an active part of the Net Promoter System - a way of working that brings more employee and customer feedback into the company - by joining huddles, making call backs and helping us elevate opportunities to do better for our customers
- Drive results and growth
- Respect and promote inclusion and diversity
- Do what' s right for each other, our customers, investors and our communities
Core Responsibilities
- Provides analytical support for all capital formation activities including bank and public debt financing and preparation of various internal and external financial reports and presentations.
- Reviews and reconciles cash forecast, recommends commercial paper issuances, reviews and processes reporting relating to short-term liquidity.
- Develops and prepares presentations to senior management, Board of Directors, and third-party organizations.
- Maintains detailed spreadsheet models of debt and interest for quarterly and year-end reporting, forecasting, and various other analyses as needed by senior management.
- Monitors overall cost of capital for the company including its subsidiaries.
- Facilitates the evaluation of acquisition financing.
- Oversees administration and issuance of the Company's letters of credit.
- Prepares derivative valuations and risk analyses for accounting for accounting and senior management review.
- Reviews and maintains bank participation and business relationship analysis.
- Gathers market data and updates various statistical and financial reports, as needed.
- Consistent exercise of independent judgment and discretion in matters of significance.
- Regular, consistent and punctual attendance. Must be able to work nights and weekends, variable schedule(s) as necessary.
- Other duties and responsibilities as assigned.
Education Level
- Bachelors Degree or Equivalent

Field of Study
- Accounting, Finance

Certifications
- CFA Candidate, a plus

Years of Experience
- Generally requires 5-7 years related experience

Skills
- Experience with interest rate and foreign exchange derivatives and related analyses
- Experience with Present Value, WACC, and Return calculations
- Excellent Excel modelling skills
- Experience with PowerPoint
- Experience with Present Value, WACC, and Return calculations
- Bloomberg, Chatham, Quantum, FIS, experience, a plus
- Knowledge of ISDA documentation, a plus
- Excellent verbal and written communication skills
- Works well in a team atmosphere and is able to juggle many tasks with tight deadlines
- Strong desire to advance in corporate finance at a large dynamic international company
Comcast is an EOE/Veterans/Disabled/LGBT employer