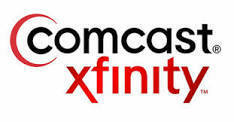 Supply Chain Professional - Portland, OR
About the Job
Job Summary:
This position is primarily responsible for the management and accuracy of materials and equipment for internal and external stakeholders (e.g. stores, engineering, & construction business partners). This includes project support, physical receiving, inventory reconciliation, excess management, and logistics. Assesses needs and recommends future state, working with leadership to implement improvements. Assists with special projects per seasonal and customer demands. Proactively works with stakeholder groups to understand needs and handle day to day escalations. Liaison for self-service areas within the supply chain to address any gaps with leadership. Coordinates monthly inventory in warehouses and reviews final inventory reports. Opportunities to grow and develop within the Supply Chain space.
Employees at all levels are expected to:
- Understand our Operating Principles; make them the guidelines for how you do your job
- Own the customer experience - think and act in ways that put our customers first, give them seamless digital options at every touchpoint, and make them promoters of our products and services
- Know your stuff - be enthusiastic learners, users and advocates of our game-changing technology, products and services, especially our digital tools and experiences
- Win as a team - make big things happen by working together and being open to new ideas
- Be an active part of the Net Promoter System - a way of working that brings more employee and customer feedback into the company by joining huddles, making call backs and helping us elevate opportunities to do better for our customers
- Drive results and growth
- Respect and promote inclusion and diversity
- Do what's right for each other, our customers, investors and our communities
Primary Responsibilities:
- Business Partner Inventory Counts
- Engineering materials distribution oversight
- Store Equipment Reconciliation
- Excess management
- Internal and External Escalation Support
- Special Projects logistics support (multiple dwelling unit (MDU/Bulk) customer conversion, high demand seasonality, test accounts, recalled equipment, etc.)
- Monitor CPE (customer premise equipment) aged, lost, end of useful life, etc.
- Liaison for Self Service Inventory, Site Management
- Large Footprint materials
- Outage/Storm/Emergency Gear
- Fiber Projects
- Headend and Capacity Kit Building
Core Responsibilities:
- Conducts audits of inventory and monitors warehouse performance measures. Follows established operating guidelines, policies, and procedures for inventory management and control.
- Monitors ongoing analysis of data to improve efficiency, productivity, and customer satisfaction and provides tools for proper recording of inventory.
- Assists in building and maintaining comprehensive demand and inventory management database to support forecasting and analysis activities, which will also serve as basis for company's purchasing commitments.
- Coordinates the shipping and distribution of materials and equipment to and from warehouses and various vendor distribution facilities and collects all documentation (invoice, packing slips, etc.)
- Generates reports to post and track development and improvement of metrics and area activities.
- Monitors Customer Premise Equipment (CPE) aging reports to assure compliance with audit requirements
- Tracks equipment at repair vendors and follows-up on aging units.
- Regular, consistent and punctual attendance. Must be able to work nights and weekends, variable schedule(s) and overtime as necessary.
- Other duties and responsibilities as assigned.
Job Specification:
Education Level: Bachelor's Degree or Equivalent
Field of Study: Business
Years of Experience: Generally, requires 0-2 years related experience
Additional Requirements:
- Clean Driving Record
- Preferred Lean implementation experience
- Preferred Forklift Certified
- Previous experience with warehouse equipment is a bonus
- Ability to pull ad hoc reports from inventory systems
- Ability to regularly carry 25 pounds
- Ability to do up to 40% same-day local travel to stakeholder locations
Comcast is an EOE/Veterans/Disabled/LGBT employer