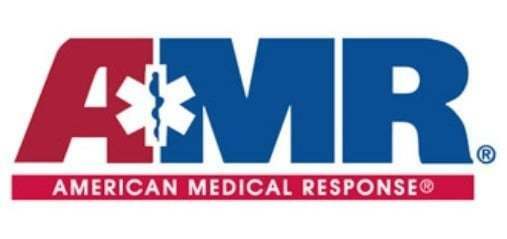 Trauma Call Coordinator in Baton Rouge, LA
About the Job
Job Title: Trauma Call Coordinator
Report to the LERN Communication Center (LCC) Supervisor.
Available to work 12 hour shifts as needed.
Have 24 hour call availability in the case of disasters and be on site in the LERN Call Center for the duration of the event with backup coverage as necessary provided by the Contractor.
Have in depth knowledge of EMS protocols, LERN Entry Criteria and available medical resources.
Have functional knowledge of radio, telephone, IP and other necessary forms of communications equipment necessary for the purpose of the LERN Call Center.
Have knowledge of performance indicators and quality review indicators pertinent to LERN operations.
Follow all rules, regulations, and policies as established by the LERN and the LERN Call Center Medical Director.
Be knowledgeable of and follow all LERN Call Center Standard Operating Procedures.
 Protect Patient Confidentiality and adhere to all applicable medical, patient and EMS rules.
Perform housekeeping responsibilities to keep the LERN Call Center clean and functional.
Perform other duties as assigned by the LERN Call Center Medical Director and LERN Call Center Supervisor.
Duties include but not limited to:
Answering incoming calls from pre-hospital providers and /or statewide emergency departments with regard to movement of LERN identified patients
Direct patient movement by LERN Entry Trauma Criteria using protocol and experience in PHTLS patient care
Direct patient transfers to appropriate definitive care facilities
Collect patient data from receiving hospitals including disposition of patient diagnosis, admission status, visit identification numbers
Collect call data from transporting EMS agencies including call run times, case numbers, and additional information as necessary
Receive notifications of Mass Causality Incidents(MCI) statewide
Notification of state officials, state agencies, hospitals, and LERN administration in MCI events
MCI management including direction of patients, management of hospital resources, and continuing notification to affected areas throughout event
Facilitate communication between EMS, hospitals, state officials, ESF-8, and other agencies as necessary
Fully understand and apply LERN Protocol when routing patients
Data entry of LERN patients in Image Trend Database
Attend monthly staff meetings
Attend ongoing LERN training
Know geographic regions of state and location of hospitals by memory
Understand and implement LERN protocols
Initiates Case Review Process for all LERN patient inquiries including call data research, recording review, and procedure/protocol evaluation
Understand and follow all LERN and AMR company policies
Complete audits of LCC calls for quality control of call duration, courtesy/professionalism, correct application of procedure/protocol for patient direction
Operate phone console equipment in communication with EMS and hospitals
Operate radio console equipment in communication with EMS and hospitals
Care for and troubleshoot LCC equipment
Available to work day, night, weekend, and holidays as needed
Available to work during MCI or natural disaster as needed
Maintain necessary certifications
Work with LERN staff and Medical Director when necessary
Other duties as assigned
Requirements:
Current Nationally Registered EMT-P license in good standing.
Current Louisiana state license
Minimum 2 years' experience at EMT-P level
Strong communications skills
Ability to type
Ability to multi-task
Computer proficient in Word, Excel, and Windows
Geographic knowledge of regions and hospitals throughout state of Louisiana
Good decision making skills
Work well in stressful situations
Global Medical Response and its family of companies including American Medical Response is an Equal Opportunity Employer including Veterans and Disabled