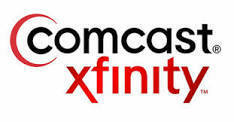 VIRTUAL, Retention Account Executive, Hudson, NH
About the Job
Due to current circumstances regarding COVID-19,this position will be virtual for candidates within the Hudson, NH area(subject to change in the future based on business need)
Job Summary:
Responsible for supporting Comcast Business Services in their efforts to
retain our existing customer base through working with existing
customers that are either requesting disconnect of service or who have
been identified as being part of a customer subset with high propensity
to request disconnect of service. Empathizes with clients, helps them
resolve outstanding issues, and renegotiates the terms of their
agreement. Supports "value our customer" campaigns such as customer
satisfaction surveys, contract renewals, or other initiatives. Works
with moderate guidance in own area of knowledge.

Employees at all levels are expected to:

- Understand our Operating Principles; make them the guidelines for how
you do your job
- Own the customer experience - think and act in ways that put our
customers first, give them seamless digital options at every touchpoint,
and make them promoters of our products and services
- Know your stuff - be enthusiastic learners, users and advocates of our
game-changing technology, products and services, especially our digital
tools and experiences
- Win as a team - make big things happen by working together and being
open to new ideas
- Be an active part of the Net Promoter System - a way of working that
brings more employee and customer feedback into the company - by joining
huddles, making call backs and helping us elevate opportunities to do
better for our customers
- Drive results and growth
- Respect and promote inclusion and diversity
- Do what's right for each other, our customers, investors and our
communities
Core Responsibilities:
- Uses active listening, empathy, and assumes ownership of customer
issues through to resolution.
- Communicates a professional sense of urgency, with various
departments, in an effort to rectify customer issues.
- Minimizes churn by strategically offering product bundles and price
points that meet the needs of the customers' budget and business
applications and expands their product mix with Comcast.
- Proactively encourages retention by contacting clients at various high
propensity churn points in their life cycle (i.e. 3-6 months prior to
contract expiration, after successive service calls, etc.) to assure
customer satisfaction and to re-contract and extend customer
relationships where appropriate.
- Meets or exceeds budgeted retention goals for all product lines.
- Demonstrates strong problem solving and communications skills.
- Regular, consistent and punctual attendance. Must be able to work
nights and weekends, variable schedule(s) and overtime as necessary.
- Other duties and responsibilities as assigned.
Job Specification:
- High School or Equivalent
- Business, Marketing
-
- Generally requires 3-5+ years related experience
Comcast is an EOE/Veterans/Disabled/LGBT employer