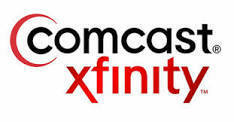 Xfinity Retail Store Manager-Grandville, MI
About the Job
Job Summary:
Responsible for delivering a best in class experience for customers and
their store team. Manages all phases of the customer environment and
team to achieve and exceed financial targets and customer satisfaction
scores. Delivers tight operational and financial controls in a cost-
effective manner. Hires, coaches, and evaluates personnel based on
performance standards. Develops personal performance plans with
employees and provides continuous performance feedback and quarterly
performance plan reviews. Develops processes and procedures to drive
department efficiencies, assist in development, and meeting of,
departmental budget. Manages team which may include exempt and non-
exempt employees. Provides subject matter guidance to employees as
required.
Employees at all levels are expected to:

- Understand our Operating Principles; make them the guidelines for how
you do your job
- Own the customer experience - think and act in ways that put our
customers first, give them seamless digital options at every touchpoint,
and make them promoters of our products and services
- Know your stuff - be enthusiastic learners, users and advocates of our
game-changing technology, products and services, especially our digital
tools and experiences
- Win as a team - make big things happen by working together and being
open to new ideas
- Be an active part of the Net Promoter System - a way of working that
brings more employee and customer feedback into the company - by joining
huddles, making call backs and helping us elevate opportunities to do
better for our customers
- Drive results and growth
- Respect and promote inclusion and diversity
- Do what's right for each other, our customers, investors and our
communities
Core Responsibilities:
- Delivers a world class customer and employee experience, achieving
sales goals, and running an operationally sound business.
- Ensures a culture consistent with the expectations of the company by
selecting the best talent and inspiring them daily with a focus on
development, feedback/coaching, sales and service excellence, training,
and personal accountability.
- Communicates business initiatives, performance standards, and
process/policy know-how striving for high performance and compliance.
Leverages the net promoter system (NPS) to monitor customer feedback,
coach, and improve the in-store experience.
- In-store owner for merchandising, brand, resets and all associated
training compliance.
- Coaches and develops team members on how to position all company
products with customers.
- Efficiently runs in-store operations including inventory, cycle
counts, cash management and other applicable processes and procedures.
- Responsible for appropriate staffing levels and efficient scheduling.
- Leverages available tools to monitor customer feedback, coach, and
take action to improve the store experience.
- Reviews and analyzes operational and financial reports to improve
operational performance and metrics.
- Builds collaborative relationships with market, region and division
stakeholders.
- Follows and administers cash handling policies and procedures.
- Leads the retail experience of a well-visited location, and strives to
enhance store and customer experience to be best-in-class.
- May participate in retail test and pilot experiences related to
product, store design and operational improvements.
- Typically manages a team of 8-12 direct reports.
- Must be able to carry and lift up to 25 pound boxes, stand and move
about the store constantly.
- Consistent exercise of independent judgment and discretion in matters
of significance.
- Regular, consistent and punctual attendance. Must be able to work
nights and weekends, variable schedule(s) as necessary.
- Other duties and responsibilities as assigned.
Job Specification:
- Bachelor's Degree or Equivalent
-
-
- Generally requires 6+ years related experience.
Comcast is an EOE/Veterans/Disabled/LGBT employer